Awards season has begun, and that means Hollywood's finest are bringing out the big guns for the red carpet. Last night's Golden Globe awards saw some dazzling looks, a lot of elegance, fashion to die for, and a few blunders. Below are my top five picks for the best dressed ladies at last night's awards show.
5. Zooey Deschanel
The New Girl actress looked like a whimsical princess in an Oscar de la Renta gown. With tulle and a bit of sparkle, this was one of those dresses that took us back to our childhood dreams of transforming into Cinderella. In fact, Deschanel was so happy with the dress that she even shed a tear when she tried it on. (I could have gone without the flower in her hair, though).
4. Margot Robbie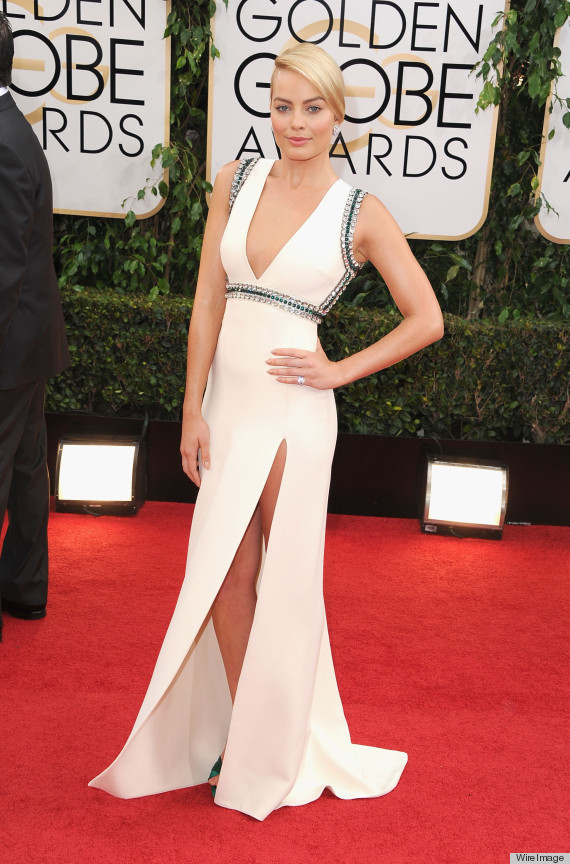 The Wolf of Wall Street actress showed off her sex appeal in this Gucci gown. The plunging neckline and thigh-high slit didn't take away from the elegance of this look. With clean cut lines and just enough beading, Robbie is a red carpet contender to watch out for.
3. Olivia Wilde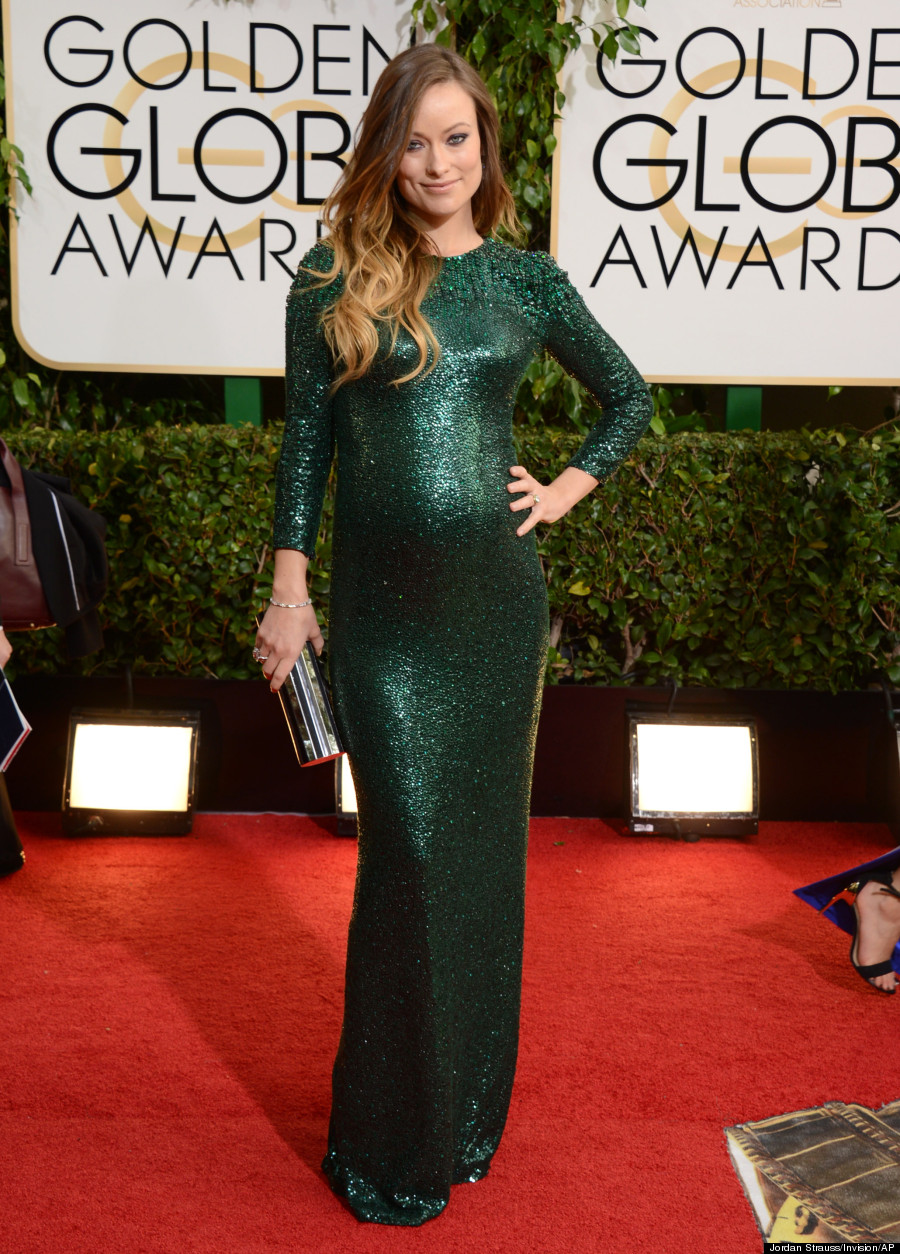 Olivia Wilde put her baby bump on display in this stunning green gown from Gucci. The actress brought a sense of old Hollywood glamour to the Golden Globes red carpet, and kept it elegant with soft wavy hair and a fantastic smokey eye.
2. Kate Beckinsale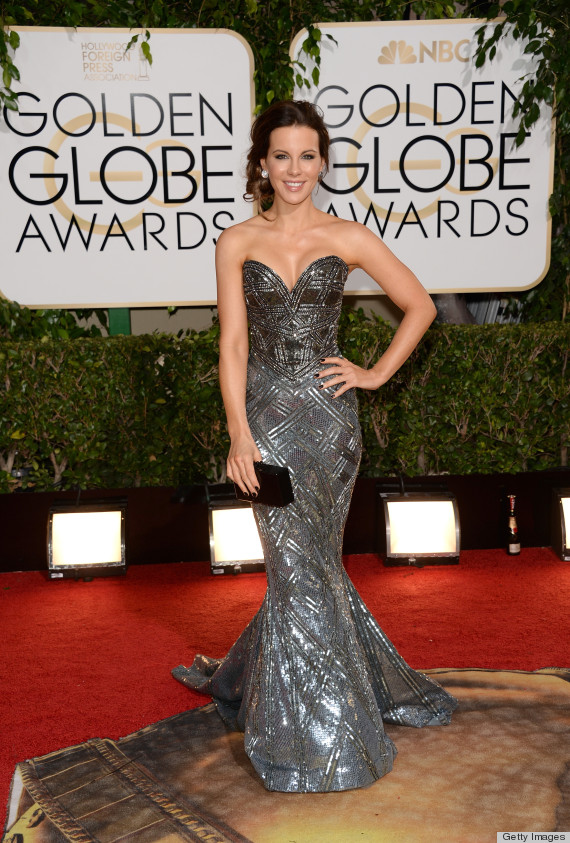 Kate Beckinsale was a stunner in this dazzling Zuhair Murad gown. The sweetheart neckline and mermaid cut showed off her curves, while the detail and texture of the dress didn't take away from Beckinsale's natural beauty. She topped the look off perfectly with just enough bling and a tossled updo.
1. Lupita Nyong'o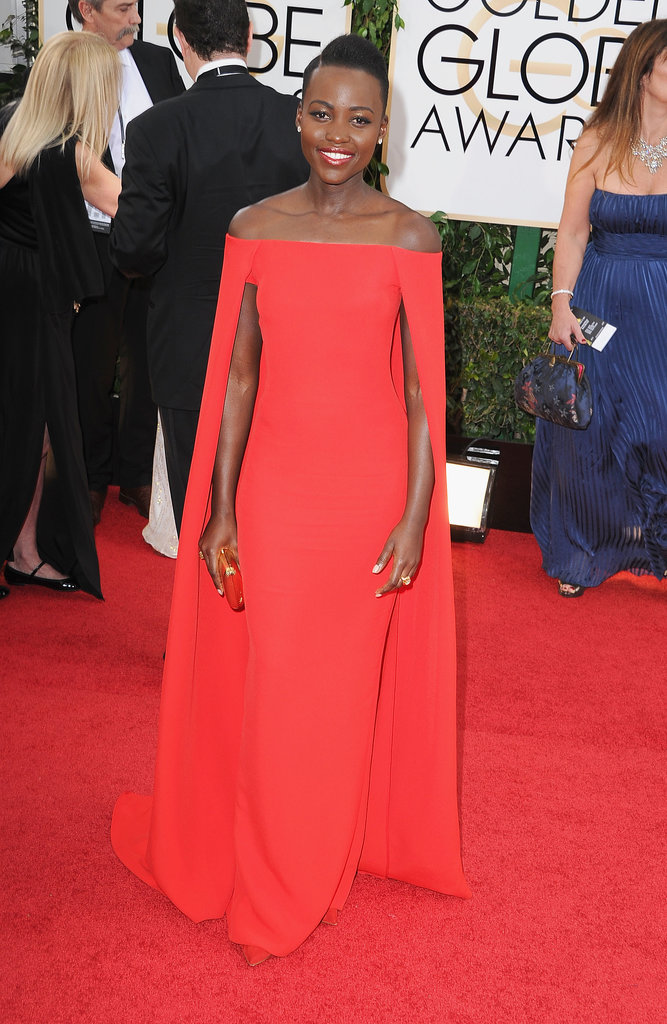 Lupita Nyong'o is one of those women that seems to do the perfect red carpet look completey effortlessly. Her Ralph Lauren gown was clean, simple and screamed elegance. Plus, it had a cape! Who doesn't love a great cape? She accessorized with just the right amount of bling and her make-up had her sparkling. Nyong'o might be new to the scene, but she is already doing it better than most of her peers.