As a true Canadian gal, there's nothing I feel more myself in than in a good ol' pair of jeans. And while the pile of high-waisted skinny jeans devotedly sit in my closet and await their first fresh breath of spring, I'm gravitating towards different cuts. Of course, classic skinny jeans will never go out of style, but this year brace yourself to bolder, playful trends along with a few throwbacks. Sure, 2019 style is cueing '90s nostalgia but when it comes to denim it's also bringing back vibes from the '70s (yup, I'm talking about wide-leg jeans and exposed buttons). The denim-on-denim trend is definitely going to have a different look year this year, and I'm totally here for it. To see what I'm talking about, take a look at this year's major denim trends.
Low-rise
The game of low-rise denim is one many thought they'd never see again, but celebs like Bella Hadid are bringing back this controversial trend (and not in an ass-baring way). If you're daring enough to try this look, be sure to find a comfortable pair that sit perfectly on your hips for ease. They should feel effortless and relaxed.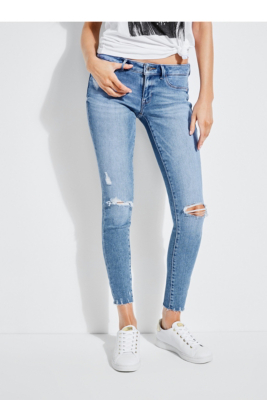 Wide-Leg
Wide-leg denim is often synonymous to the bohemian '70s look, but this year it returns as a fashion staple rather than a trend. Wider bottoms instantly elevate the look of jeans and a plain white t-shirt. Wear with heeled sandals or chunky-heeled booties.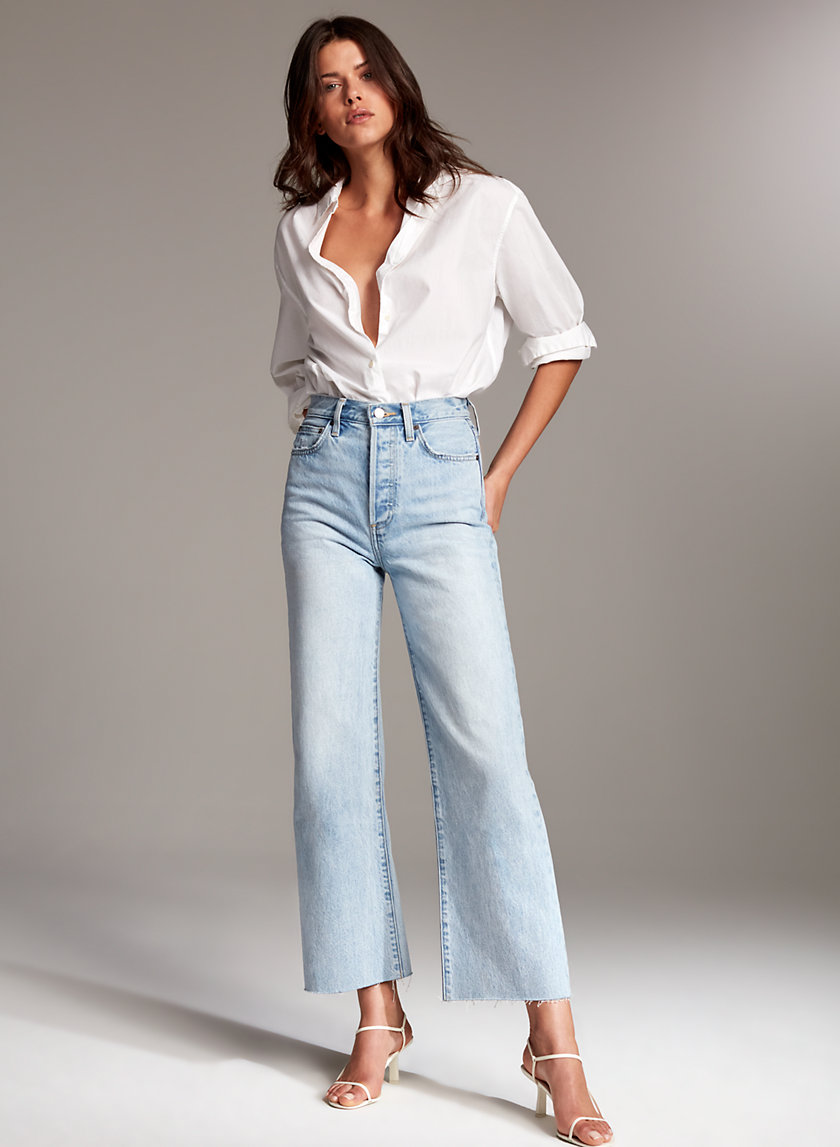 Exposed Buttons
No belt required, the button-front detail of jeans are a super easy way to add a vintage edge to your look. The best thing about this trend is that it can be found on all various cuts and washes of denim.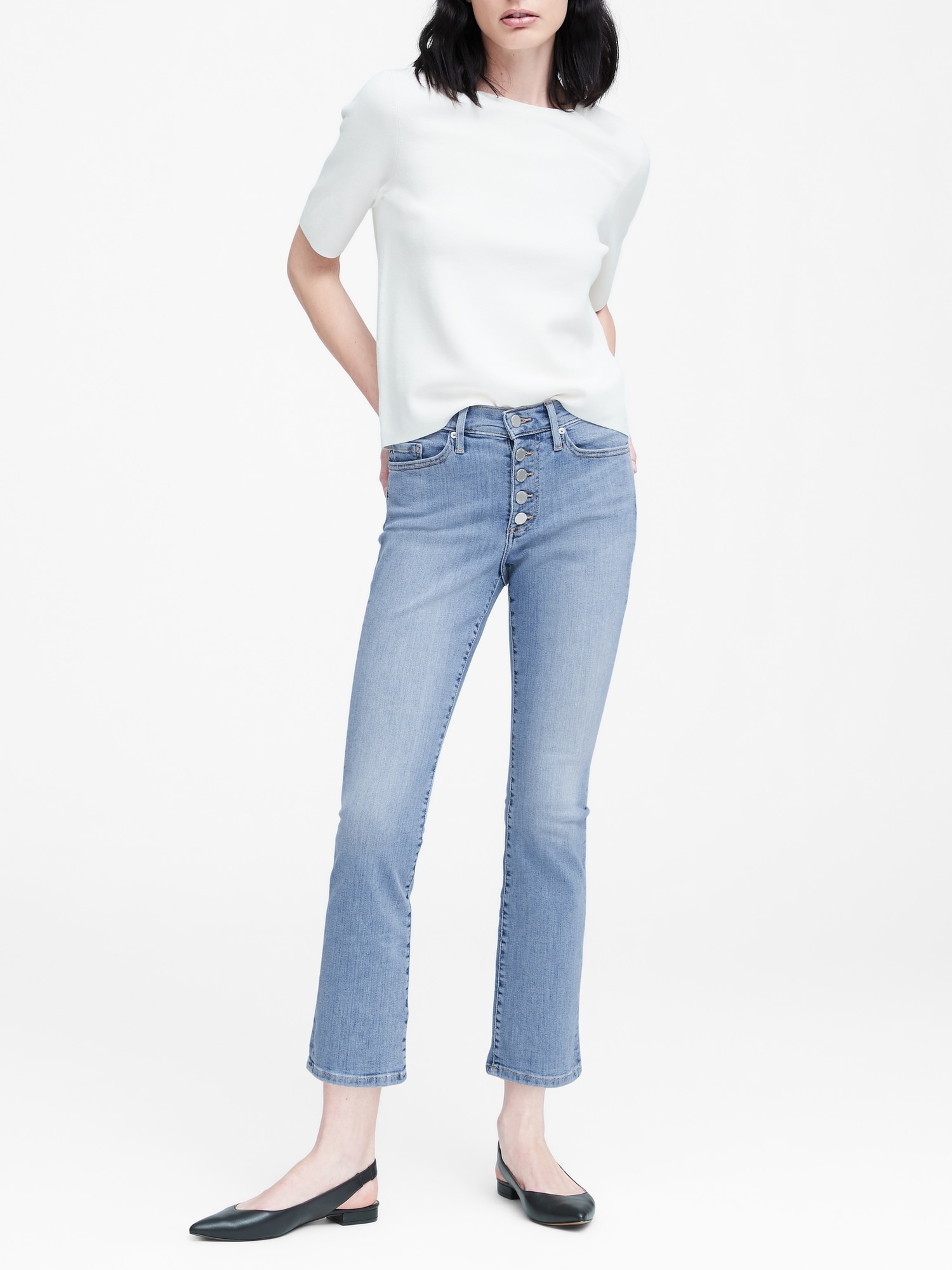 Mom Jeans
Ah, the mom jean, also known as the vintage-cut, continue to be a fashion favourite. They're not quite a straight leg nor are they a boyfriend, but because they sit super high-waisted (some even hitting the ribcage) these pants may reign forever. Also, they pretty much look amazing with anything. Take a look at Kendall Jenner for pointers.
Patchwork
Why wear just one wash of denim when you can wear two or three? We first saw the return of old school patchwork at Jeremy Scott's Spring '19 show and now we're seeing it all over our Instagram feeds.
Contrast Stitching
Who would have thought a small detail as topstitching would make such a huge difference of the look of your jeans? The contrasting stitching instantly transforms the vibe of any casual look.
Jean Joggers
Your favourite trend blended with the comfort of joggers (we appreciate the loose-fitting leg and high-rise waist). Enter the denim cargo pant. This new cool-girl trend calls for maximum versatility. Mix and match with flirty crop tops, sneakers and/or heels.