Last night… on RuPaul's Drag Race All Stars 3: On last night's All Stars, the girls channeled some of the great gay divas of history…and also Stevie Nicks! Thorgy Thor as Nicks balked at channeling the singer's witchiness ("The stereotype is she's a witch, but she's not a witch, she's an eccentric Gemini"), leaving her without much character to play on the runway.
Thorgy's overly faithful Nicks plopped her into the bottom two alongside Kennedy Davenport, who, as Janet Jackson, wasn't Janet-y enough for the judges. BenDeLaCreme, a standout for her bawdy Julie Andrews, placed in the top two.
The Queens were also given a shot at "Rudemption," redoing their biggest fashion flop from their previous season. Shangela had the balls to win, upgrading her Christmas look from season three into a full sphere that rolled down the runway, snatching the second top two spot. In Lipsync For Your Legacy, she bested BenDeLaCreme by skipping jump rope to The Pointer Sister's "Jump," and won the week.
Shangela sent Thorgy home. Or perhaps that should be: home?????…question mark? For the second week in a row, current Hall of Fame icons Chad Michaels and Alaska appeared at the end in full Handmaid's Tale drag, suggesting a twist as darkly dystopian as Margaret Atwood getting a blowout.
While we await the payoff on this long build, let's celebrate the best Queens of the week.
Best Recitation of the Quotes of Mariah Carey : Shangela
Shangela outed herself as a proud member of the Lambily by delivering a flawless Mariah Carey, complete with such classic words of wisdom as "let's let the audience sing" and "someone's getting fired." She cemented her fandom by declaring, "When I meet her, I hope she doesn't know me."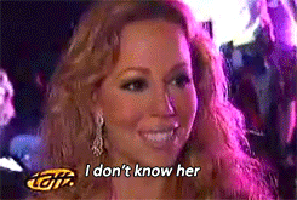 Most Likely To Have Discovered Her Resting Bitch Face: Vanessa Williams
Kennedy revealed that her ah-ha moment from her season seven appearance was that she has RBF (Resting Bitch Face). Coincidentally, guest judge Vanessa Williams is a fellow survivor.
Least Celine-like Performance By A Person Clearly Obsessed With Celine: Milk
Milk used her chance to channel Quebec's reigning air guitar champ to replicate what Celine wore to the Met Gala, because we definitely all remember that? While she did talk into her high heel as Celine did at fashion's most fashiony fashion thing, she was oddly bitter afterwards that the judges had literally zero words to say about it, acting like a (clears throat, lifts voice in beautiful song) Baby! Baby! Baby!
Best Knowledge of the Vanessa Williams Oeuvre: Chi Chi Devayne
Chi Chi may not be taking this as seriously as some of the other queens. After receiving some coaching from guest judge Vanessa Williams, she said, "I loved you in Eraser."
Best Knowledge of the Vanessa Williams Oeuvre—First Runner Up: Vanessa Williams
When guest judge and choreographer Todrick Hall called Bebe Zahara Benet's leather power ensemble "the Black Devil Wears Prada," Williams name-dropped her Ugly Betty character when she snapped, "Can't we just say the Black version of Devil Wears Prada is Wilhelmina Slater?" Motion…denied!
Next week on RuPaul's Drag Race?: The Queens enter The Bitchelor, a drag spin on The Bachelor. Will BenDeLaCreme paint a Robin Hood-worthy target on her back by threepeating in the top two? Will "Shangela Stormborn" get too deep into her own Game of Thrones mythology and commit the first stabbing in Drag Race herstory? Will Celine Dion personally call Milk on her shoe to compliment her performance?
Find out on RuPaul's Drag Race All Stars 3, episode 3, which airs at 8 PM E/P on OUTtv.